Known to many as Music City, Nashville, Tennessee, is one of the country's leading destinations for country music, as well as an exciting vacation spot. It boasts everything from exciting nightlife, trendy restaurants, and shopping districts to theme parks and family-friendly activities. An influx of tourism has led to impressive growth throughout Nashville, adding nearly 90,000 new residents to the city and placing it on America's list of fastest-growing cities.
With extensive tourism, however, some wonder if this influx of tourism to Music City has led to an increased crime rate. Here are some of the facts about how tourism has affected Nashville's crime scene and how to best avoid being involved with a crime in Nashville.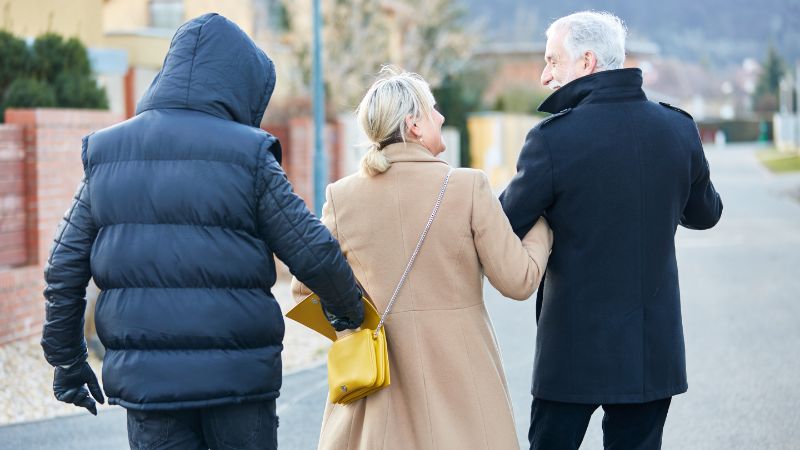 What Is the Current Crime Rate Like in Nashville?
In 2022, Nashville's crime rate was three times higher than the national average, marking a trend of many major American cities seeing an increase in violent crimes. Statistics showed that in 2022, there were a total of 35,787 crimes committed in Nashville, with around 22% of those being violent crimes, at 7,978.
Based on the current population of Nashville, these numbers also mean that per 1,000 residents, 52 experienced a general crime, with only around 12 people experiencing a violent crime. While this is certainly above the national average and risks of being a victim of a violent crime in Nashville do exist, the percentage chance of being part of a crime in the city is only around .05%, and being the victim of a violent crime as low as .01%.
How Can Tourism Lead to Higher Crime Rate?
Growth in any city can lead to a higher crime rate, but tourism can be a major leading factor in the rise of crime due to the fact tourism tends to raise prices city-wide. As local businesses, shops, and restaurants raise their prices to make the most out of incoming funds and money from tourists, many locals facing these prices can run into their own financial problems. Some, unfortunately, will do whatever they can to make ends meet.
There are countless examples of local criminals also taking advantage of tourists who don't know a city's layout or approach a city with naivety. At the end of the day, a tourist who's looking for fun and not necessarily keeping their own safety in mind while exploring a new city can be an easy mark for a criminal. In Nashville, however, most of the popular tourist destinations are some of the safest locations in the city. If you are a tourist visiting Nashville, you should be much safer in these popular areas than you are in other parts of the city.
Often in major cities, the safest places are tourist destinations because local law is asked to prioritize their presence in these tourist locations, meaning that other parts of a city don't get the law enforcement assistance they once had. Unfortunately, this can lead to residents dealing with the brunt of the city's crime scene as tourist destinations become more protected and receive more funds for public safety. And this disparity between a city's resources can lead to an increased crime rate.
What Should I Do If I Am Charged with A Criminal Offense in Nashville?
If you are facing criminal offense charges in Nashville, it's important to hire an attorney to fight for your rights and work to get you the best results possible. McNally Law has years of expertise navigating Tennessee and national criminal laws and will study your case with intricate attention to detail to present your case in the best light.
Our team prides itself on protecting the rights of individuals throughout Nashville. Being charged with a criminal offense can be scary, but with our help, you don't have to face it alone.
FAQs
Q: Is Nashville a Good Place to Visit?
A: Nashville is one of the leading tourist destinations in the American South, boasting an impressive number of honky-tonk bars, country music, and iconic locations such as The Grand Ole Opry. It is also an incredibly popular destination for bachelorette parties, music lovers, foodies, and many others looking to take part in a rich sense of culture and diverse experiences.
Q: Is Nashville a Safe City to Live In?
A: Like many big cities, Nashville's crime rate is higher than most in the country, at about three times America's national average for crime rate. Nashville can be unsafe to live in if you are living in certain parts of town. Meanwhile, Nashville areas like Sylvan Park, Oak Hill, and Green Hills are incredibly safe neighborhoods. Nashville can be a safe city to live in; it just depends on what part of town you live in.
Q: What Are the Negatives About Living in Nashville, Tennessee?
A: While Nashville is a very exciting city, living in Nashville can have its own set of issues. Along with a higher-than-average crime rate, prices city-wide will also be higher than most national averages. Other cons to living in Nashville include a hyper-competitive job market, high levels of traffic, as well as humid seasonal weather, and the risk of tornadoes and other dangerous weather.
Q: What Part of Nashville Has the Highest Crime Rate?
A: Nashville has a number of neighborhoods and sections of town that you need to be cautious of while visiting. These areas include Four Corners, Glencliff, Heron Walk, West Meade, Antioch, and Salemtown. Talbot's Corner deserves extra caution, as this is the neighborhood with the highest crime rate in Nashville.
Hire An Experienced Crime Attorney Today
If you are facing criminal charges, McNally Law is here to help with your case in the Nashville area. Defending individuals for over three decades, our team has worked with a diverse group of clients. We specialize, with impressive understanding, in federal cases that involve weapons, fraud, narcotics, immigration, and more.
Whatever circumstances surround your case, McNally Law is prepared to tirelessly defend your freedom. Our dedication and decades of expertise mean we are the ideal Nashville federal criminal defense team. If you are facing federal criminal charges, contact McNally Law today.